The Invisalign® system has revolutionized orthodontic treatment for tooth care. The revolutionary method uses a series of custom-made plastic trays that fit over the patient's teeth and move them into place. These trays are known as Clear Aligners, also known as Invisible Braces.
Clear Aligners or Invisible Braces are a great option for patients who want to straighten their teeth without the hassle of metal brackets and wires. They are comfortable, discreet, and effective. Originally Clear Aligners were invented keeping young age groups in mind. With the upgradation, the age group for invisible aligners also changed.
However, despite its many good traits, there are some misconceptions and myths about clear aligners that adhere to people.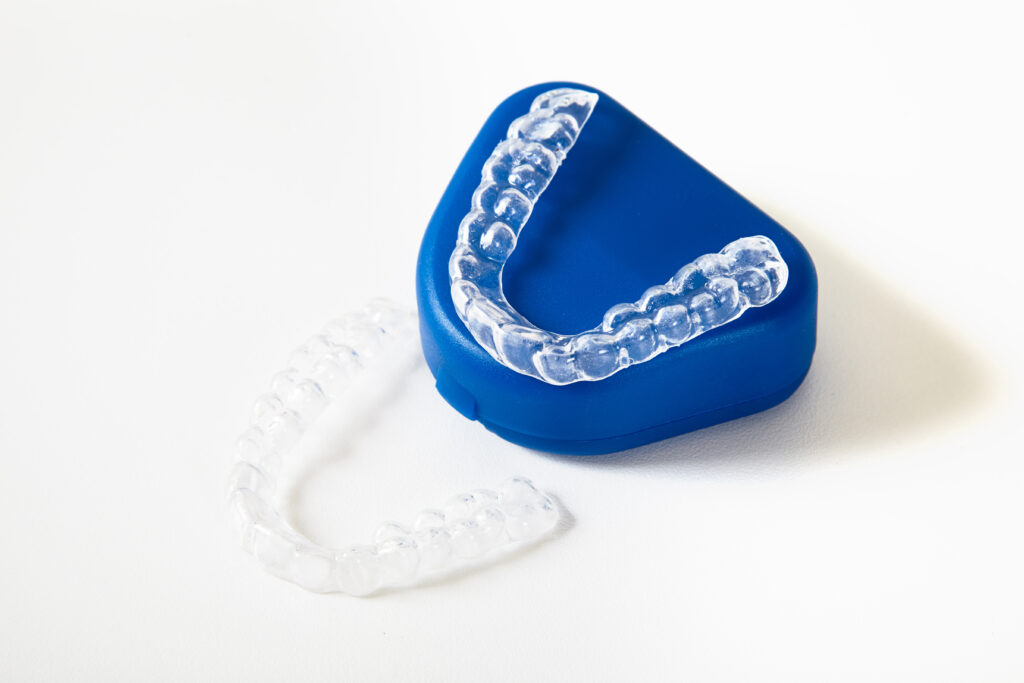 Firstly, let's consider some Myths & Facts about clear aligners:
1. Myth: Clear Aligners are costly.
· Fact: Clear aligners are most affordable than you may think. The treatment time is shorter, and the overall cost is less than regular teeth braces.
2. Myth: They are not as effective as traditional dental braces.
· Fact: Invisible braces in Gujarat are not just effective but carry a big advantage over dental braces. They make brushing and flossing much easier, which helps in keeping the aligners clean.
3. Myth: They are just for mild cases.
· Fact: Invisible braces can work for mild, moderate, and severe cases of teeth misalignment. They are also used to close gaps between teeth.
4. Myth: Clear Aligners aren't easy to clean.
· Fact: These are designed to be comfortable, easy to remove, clean & easy to wear. Brushing your teeth, rinsing the aligners with warm water, and drying them are some of the simple & easy steps to clean them.
5. Myth: Invisible braces can only straighten a little bit of teeth movement.
· Fact: You can get a drastic amount of tooth movement with invisible braces than the traditional ones. It can rapidly improve your oral health by providing a complete & proper alignment of your teeth.
6. Myth: Invisible braces are painful.
· Fact: It takes a few days to get used to them, but usually, invisible braces aren't painful. In fact, many patients say they don't even notice that they are wearing aligners after the first few days.
7. Myth: Do I have to wear invisible braces all day?
· Fact: You don't have to wear your invisible braces all day! You should wear them for at least 22 hours a day during your treatment period, but you can take them out when eating, drinking, or cleaning your teeth as long as you put them back in place within an hour each time.
 Let's debunk some myths about clear aligners. For instance-
"What are the disadvantages of clear aligners?"
"Do aligners weaken teeth?"
"Does aligner change face shape?"
"Do invisible braces cause cavities?"
If you have any such queries, you can consult expert dentists. Almost every dentist recommends clear aligners because they straighten your teeth and give back a confident smile.
Here's a Gist of Tips for Taking Care of Your Clear Aligners:
1. The first step to caring for your aligners is cleaning. It would be best to clean your aligner at least once per week to remove any dirt or debris that may have accumulated over time. This way, you prevent bacteria or plague from forming over them and keep them odor free.
2. Brush your invisible braces daily using a soft bristle brush. Brush them in circular motions starting at the center and moving outwards until you reach the edges. Make sure to brush both sides of your clear aligner equally.
3. Most importantly, to protect the coating of your clear aligners, remove your aligners when brushing your teeth, eating, or using mouthwash.
4. If you want noticeable results, wear the invisible aligners for at least 20 to 22 hours a day.
5. Ensure you do not leave your aligner tray in the open. Rinsing your Invisalign with water and storing them in the dentist's case is essential.
With the Above Mentioned Tips, there are Some Precautions that You Must Take Note of:
1. Avoid touching your aligners with your hands while wearing them. This includes washing your hands before putting them back on.
2. Don't sleep wearing your aligner. Sleeping in your aligner can cause bacteria to build up under your skin and lead to infection.
3. To clean your aligners, Soak them in White Vinegar and Water. Fill a cup with semi-warm water and add one tablespoon of white vinegar. Mix this, then add in your aligners and leave them submerged for 15 to 20 minutes. Take your aligners out and then rinse them thoroughly with cold water.
4. Using mouthwash cleanses your mouth and prevents bad breath. Some contain alcohol, which can dry out your mouth and make it harder to wear invisible braces. Alcohol breaks down the protective coating on your aligner.
5. Your clear aligner will dry out faster if you leave it in direct sunlight. If unsure whether your aligner is drying out, try placing it in a warm area (like your car) for a few hours. If it still feels damp, consider bringing it inside.
6. To ensure your aligner stays fresh and clean, store it in a plastic bag or box (provided with clear aligners). Avoid keeping your aligner in direct sunlight or near moisture.
7. If you have a stain on your aligner, gently rub a little bit of rubbing alcohol on it. Allow the alcohol to sit on the stain for 5 minutes, then rinse with lukewarm water. Repeat until the stain disappears.
8. While wearing Clear Aligners, bad odors can be caused due to sweat, body oils, and bacteria. Try soaking your aligner in a solution of baking soda mixed with water. Let it soak overnight, and then rinse thoroughly.
With traditional teeth braces, it's important to see your orthodontist regularly. Whereas you don't need to visit your dentist for a set of tooth adjustments while having invisible braces. However, you still need to take good care of your clear aligners, or they won't work right. With a little care & attention, you can keep your teeth healthy & your clear aligners new.
Do you have crooked or over-crowned teeth? Summirow Dental, the best dental hospital in Gujarat, has covered you. Consult our best dentist in Surat and gain insightful consultation about your oral health. What are you waiting for?